Frequently Asked Question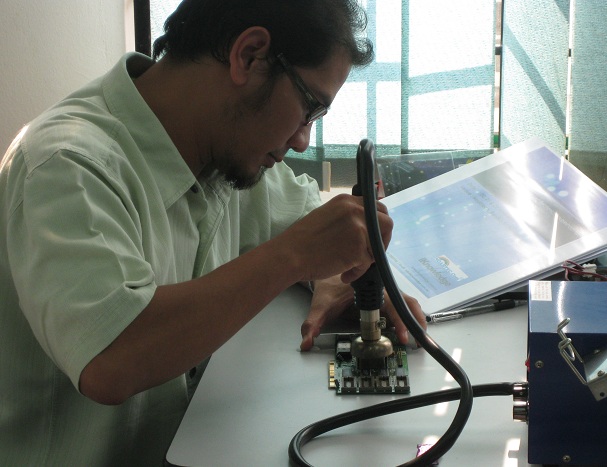 Q: What is the minimum requirement to enrol for the courses?
A: There is no minimum requirement needed as long as you have basic understanding of Mathematics, English Language and Bahasa Malaysia.
Q: When can I start the course?
A: You may give us a call at 603-6277 8522 and enquire for the latest schedules available.
Q: Should I sit for an examination in order to obtain the Certificate of Completion?
A: No examination is required for the course. Certificate of Completion will be awarded upon full attendance of the course.
Q: Does Noahtech provide lodging arrangement for participants?
A: Yes, we can assist you in the arrangement for accommodation. Participants are advised to book for the accommodation few weeks in advanced before the commencement of the course. For more information, please check out the Hotels info HERE.
Q: Can I take up all the courses offered at one time?
A: You may, but it is dependent on the schedule of the required courses.
Q: Do I need to bring my own repair tools and test equipment?
A: Noahtech will provide the tools and test equipment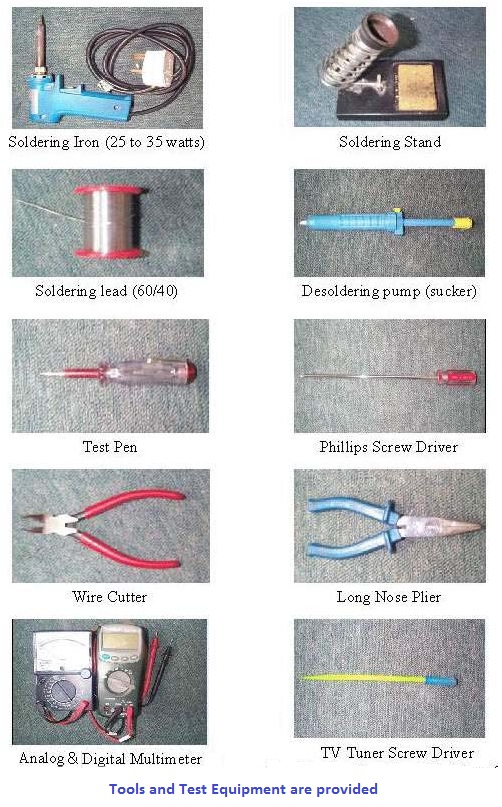 Q: Can I view your course room or premises before signing up?
A: Yes, you're welcome to visit Noahtech. Just call 603-6277 8522 and make an appointment prior to enrolment.
Q: Is it true that within a short period, one can learn how to troubleshoot and repair an electronics equipment?
A: Yes, but it depends on the participants too. If the participant is hardworking, visit repair forum, read lots of repair books and practice a lot, we don't see why he/she could not be successful in this field. Noahtech will guide you through an easy way to diagnose and troubleshoot in the quickest possible way. Our courses are mainly catered for those who want to be a professional technician and also for those who want to upgrade their technical knowledge and help out their employers. We have experienced instructors to guide you to become a professional repairer plus practical training in Noahtech where you will be exposed to the real environment involving repairing electronics equipment.
Q: Is it worth the while to invest so much money into these courses? And when can I get obtain my 'returns' on investments?
A: We believe that the fees that Noahtech charges are the most reasonable in the market. Your money invested into these courses will soon see the many fold 'returns' once you have learned how to repair electronics equipment.
Q: I understand that I must attend a full one-year course to enable me to learn how to repair electronic equipment. Is that true?
A: Listen to the professionals from Noahtech! You don't have to know everything in order to repair electronics equipment! Noahtech's courses are specially designed to shorten your journey into becoming a professional electronics repairer in a very short time!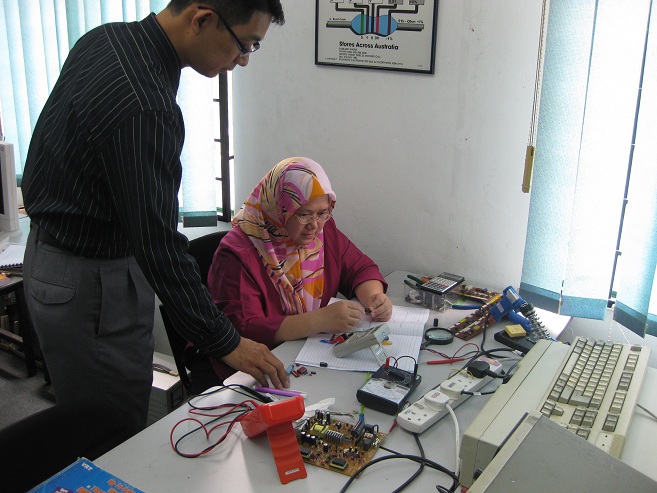 Q: Once I have completed the Basic Electronics Troubleshooting and Repair Course, can I start the repair work?
A: Yes of course. Since you have completed the Basic Electronics Repair course this means you already have the basic repair skills and you can start to work on electronics equipment. If you are facing problems during the repair work you can always email/phone us to get technical support. Noahtech will guide you for any types of electronics repair work. REMEMBER, you are not alone in this field. We want you to be a successful repairer.
Note: If possible, try attend the Advanced Electronics Troubleshooting and Repair course also because in this course Noahtech will reveal all the secrets in Switch Mode Power Supplies and Mainboard troubleshooting. This means chances for you to be able to repair any electronic equipment is higher and faster.
Q: How can I update my knowledge after attending your courses?
A: We encouraged you to update your knowledge by reading technical books/ebooks, visit forums, visit Youtube, visit electronics repair websites and etc. Full advice will be given when you attend the repair course.
Q: What if I have difficulties in understanding the lessons even the completion of the course
A: Do not worry. Free courses will be provided for participants who are unable to understand the course content. *
Q: Will there be any refund after registration?
A: No, all payments made are not refundable.

CONCLUSION
Have you came across any technical institutions that provide you with technical back-up after completion of a course?
At Noahtech, we provide technical back-up in terms of email and phone support to make sure that you really know how to repair and to solve your repair problem fast. Remember, you are not alone after the completion of the course. We just want to be sure that you are on your path to a successful career ahead!
* Term & Conditions Apply
Noahtech do provide free re-sit (within the period of 3 months) for participants who are unable to follow the lessons, subject to availability.